Library Team
University Librarian


Presently the University Librarian (Professor Grade), Jawaharlal Nehru University (JNU), New Delhi.
..... Read More
Deputy Librarian


Dr. Manorama Tripathi, working as Deputy Librarian, Reader Services.

Looking for a Journal of your interest not available in our Library, want to add in our subscription list contact me at 011-26704542. Welcome your feedback and suggestion to improve Library collection & Services.
Are you a Research Scholar and looking for Literature Search, Referencing Tools, JNU Forum for Mutual Learning,Library Orientation, Plagiarism then call me at 011-26704538.
Assistant Librarian


AL(Sr. Grade), Thesis and Dissertation section. For Plagiarism check of your Thesis contact me at 011-26704541.E-mail: mchand@mail.jnu.ac.in

Assistant Librarian, HRDC
Mr. Bibhuti Bhushan Pattanaik

'Incharge for Reader Service available at 011-26704548.

I am Assistant Librarian looking after Acquisition Section.Want to know the status of the requested book in the library ring me at 011-26704546

Incharge Digital Library Services related queries contact me at sawasthi@mail.jnu.ac.in.

'Hello! I am incharge of Periodical Section.For addition/deletion of any Journal(s) and Databases in our Library subscription pls contact at Mezzanine Floor .


' I am incharge, Cyber Library, HKU and Document Delivery Services Division'. For any help or queries regarding these Services contact me at sushant@mail.jnu.ac.in

Mr. Somesh Vishwakarma, Assistant Librarian, Digital Library Services.

I am looking after Afro Asian Language Division(Greek, Parsi, Urdu) of the Library. Contact me at 011- or You can meet at 5th Floor of the Tower.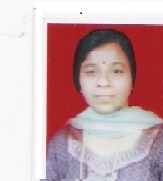 In-charge Processing Section.